FREE WIFI
At Mountain Hostel Tarter, get connected with no problems. Enjoy free Wi-Fi throughout the hostel and in all rooms, for all the devices you can manage.

RECEPTION
Ours is a small and family run hostel, and although we think of you all the time, and we are at the hostel every day, our reception is not open 24 hours a day.
But don't worry, we have everything organised for your arrival, at anytime, and you will have our phone number and whatsapp so you can reach us at any time, 24 hours a day, in case you need it.

FREE 24-HOUR COFFEE AND TEA
At Mountain Hostel Tarter we do not serve breakfast or other meals, although we do treat you to a coffee or tea, which are available all day. To get the day going, you have our fully equipped kitchen to make that perfect breakfast or prepare a packed lunch for the mountain. Just bring your food and let's cook!

BEDDING?
When you arrive at Mountain Hostel Tarter, you will find your bed impeccably made. There is no extra charge for bed linen. It is all included in the price, so do not worry about carrying the sleeping bag, sheets or blankets from the house. When you arrive you will have your bed ready: clean sheets, pillow and duvet, a perfect combination to sleep nice and warm, with the cold winter blowing outside. If you need a towel you can rent one for € 2.

SUPER-EQUIPPED KITCHEN
Our kitchen is a fully equipped masterpiece! We have a microwave, oven, toaster, ceramic hobs and everything you need to prepare your most sophisticated dish or just heat up a pizza. You can use the kitchen whenever you want, from first thing in the morning until after dinner in the evening.

We know how important it is to travel light. At Mountain Hostel Tarter you can use our washer and dryer. A 4kg wash costs €3, and wash and dry costs €6. So do not worry about carrying too many clothes in your suitcase.

Our terrace, yes, the terrace of the hostel. We call it "Sa Terrasseta" in honour of our Balearic roots.
Our terrace is inspired by beach bars, but ours is in the middle of the mountains and also in winter.
In winter, we serve delicious hot sandwiches, hot dogs, hamburgers and other snacks and drinks from our food truck with barbecue. The perfect place to have a bite to eat or a drink after a day on the slopes, to go out for an afternoon snack or apres ski.
In summer "Sa Terrasseta" is at its best with a delicious grilled menu with meat, fish, vegetables and salads. A unique terrace with wonderful views of the mountains and Grandvalira, in the open air and with good music.
Be warned, we have the best burgers in the neighbourhood!

OUR SKI ROOM: YOUR EQUIPMENT, SAFE AND SECURE
We understand it is not the same without your own equipment. At Mountain Hostel Tarter you can bring all your stuff. Throughout winter, for all skiers, snowboarders and mountaineers we offer ski storage and boot dryers. Begin your ski day on the right foot, a dry one!

EVERYTHING FOR CYCLISTS
We have secure bike lockers, with individual and group padlocks, a pressure washer to clean your bike after the day, and a small workshop area with bike stands and tools to check over or repair your bike, getting it ready for the next day. You will also find information about routes, trails and other recommendations for cycling around Andorra. We know that in cycling we must look after ourselves! At Mountain Hostel Tarter you will be able to follow your top cyclist diet, with our super equipped kitchen at your complete disposal. Not to mention you can relax your muscles in our outdoor hot tub swimming pool and if you have enough energy, even go for a swim. If you prefer to travel light, in Andorra you can rent bicycles of all kinds: downhill, enduro and even road. Tell us what you prefer and we are able to manage your rental reservation. You will not be surprised that we are an accommodation recognized by the 'bikefriendly' seal of quality.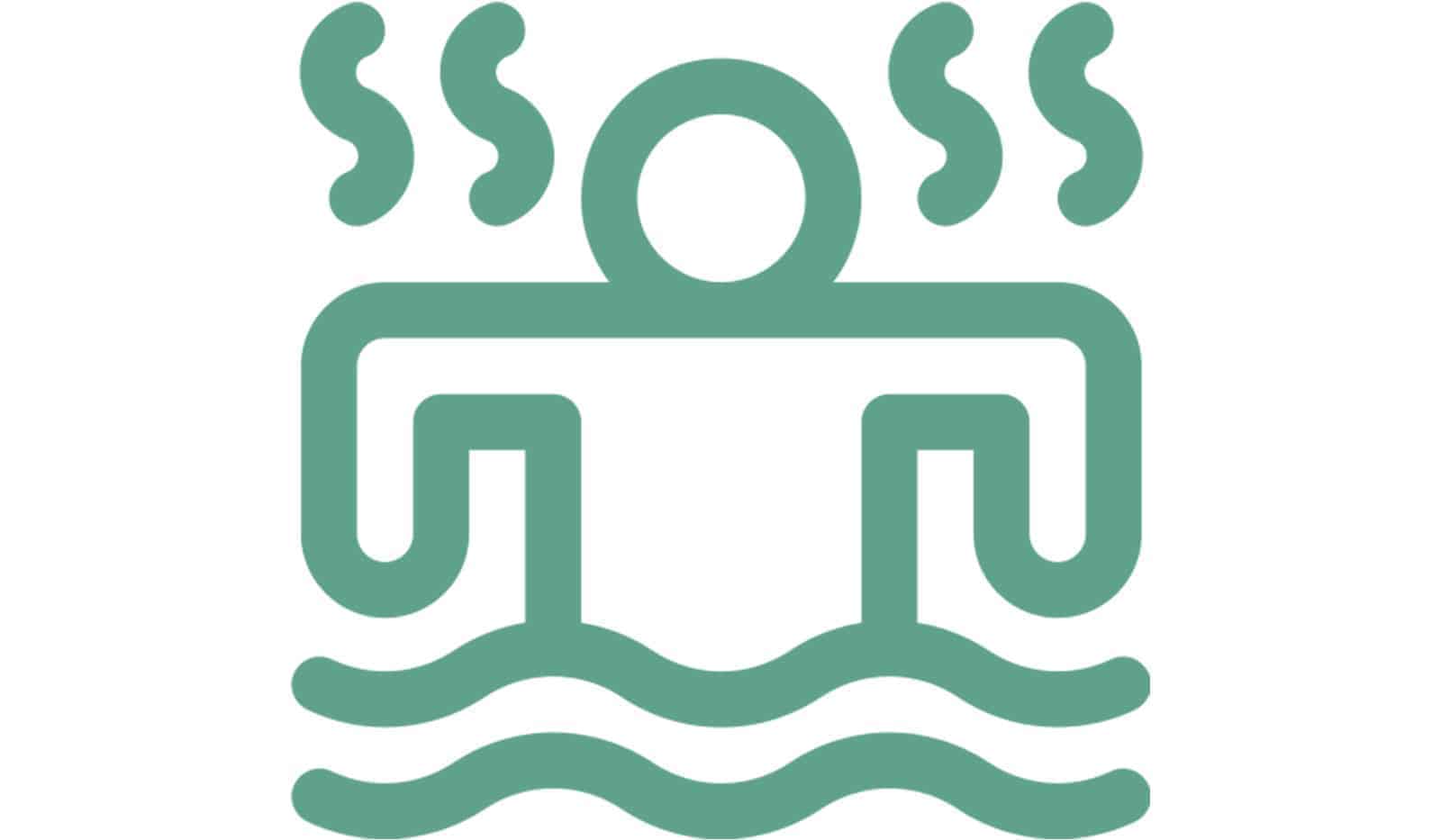 In both winter and summer, relax in the hot water of our swim-spa and watch the mountains among bubbles. Click here to discover more about our heated outdoor SWIM-SPA hot tub

EQUIPMENT RENTAL: SKI, SNOWBOARD, MOUNTAIN BIKES, BIKES, SNOWSHOES.
During winter, we can help you rent all the ski equipment you need for the days you need it and of course, for the best price. Whatever it is you need; skis, snowboard, boots, helmet, snowshoes, cross-country skis, freeride skis … even toboggans, we have you covered! And by being our guest, you can get a discount at many rental stores in town. The same applies for the summer months for bike rentals; you can rent them of all types: of downhill, endurance, mountain and road. We can help you organise your reservation to get the best price among all rental stores, close to the hostel. The same applies for any protective gear. If you also want to climb, you can rent all the necessary equipment to climb via ferrata on your own.

ACTIVITY RESERVATIONS, OTHER SERVICES AND TRANSPORTATION
We make everything as easy as possible. Just tell us what you need and we can help you with it. Booking restaurants, booking tickets, ski or snowboard class bookings, organized tours, personal guide, bus and taxi reservations, we have you covered.

AFTER CHECK-OUT…
CIt hurts to see you leave. We know you will want to savour every moment in the mountains before it is time to say goodbye. So even though our check-out time is 11 am in the morning, you can stay at the hostel all day if you need to. After leaving the room before 11 am, you can use all our services and areas on the ground floor (kitchen, bathrooms and showers, Wi-Fi, dining room, etc.) for only 10€ up to 8 pm. If you only need to store your luggage for a few hours, there is, of course, no extra cost.

SECURITY
We want your possessions to be as safe as you are at Mountain Hostel Tarter. The main door of the hostel is locked; accessible only via a keypad lock only, so guests can only enter with an access code that we will give you on arrival. In addition, we have security cameras in the entrances of the hostel. All rooms are locked with a key, which you and your roommates will have.
THE RED CARPET TREATMENT
We have everything you need at your disposal. In our 5 star hostel, our goal is for you to have everything to make your stay memorable. Please check out our service promise.