Andorra Cycling Territory,

spectacular mountain passes for cyclists

.

Riding in Andorra in summer is booming and it is because Andorra is cycling territory. Andorra is a paradise for road cyclists, especially for climbing cyclists or those looking to train at altitude, for the more than 20 cols in Andorra.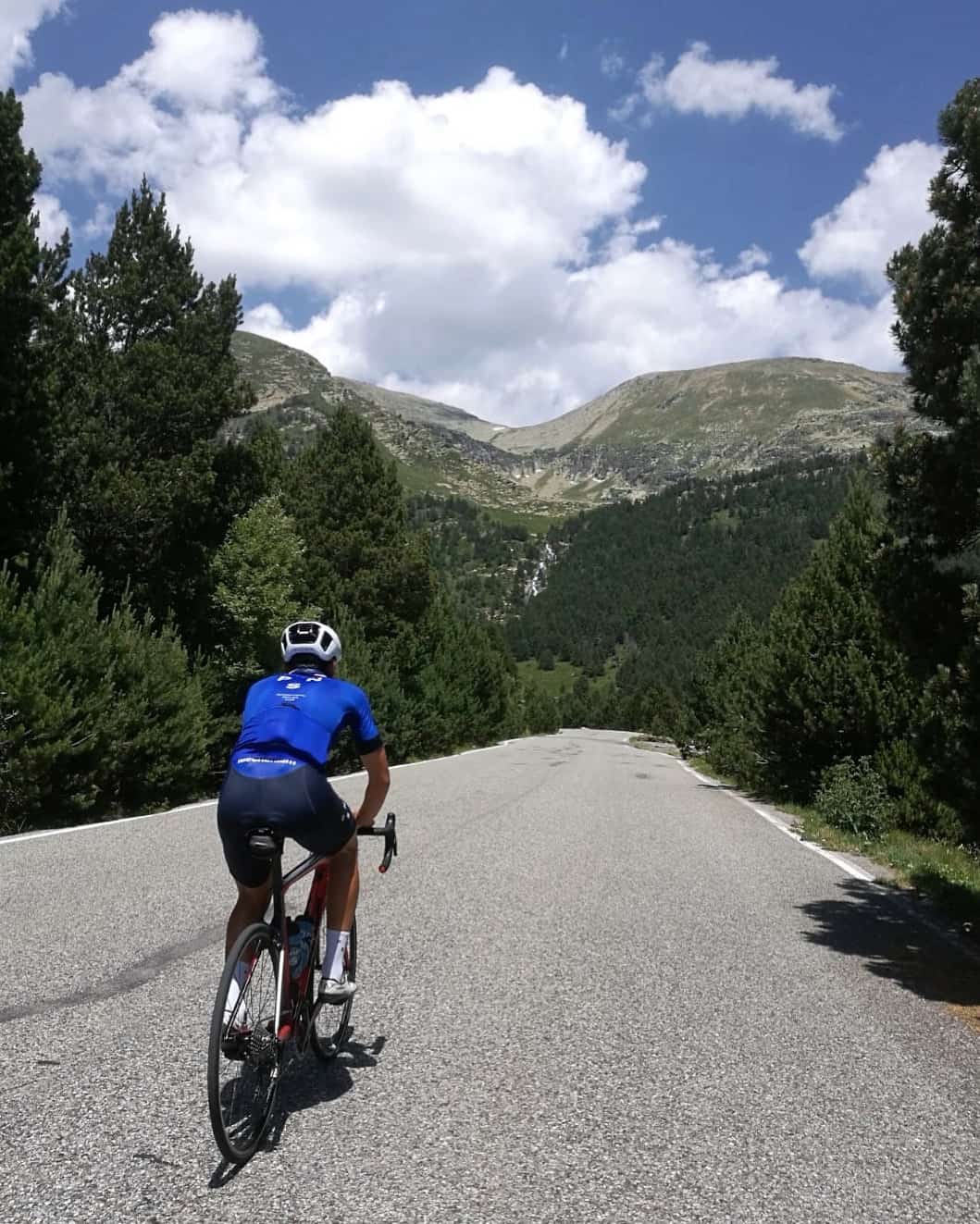 Cycling has arrived in Andorra, to stay. Not in vain, more and more are professional cyclists in Andorra, who settle in Andorra and professional cycling teams that train in Andorra. In addition to the Catalan Joaquim "Purito" Rodríguez, other active cyclists have chosen Andorra as Esteban Chaves, Dan Martin, Dani Moreno or Jonathan Castroviejo, and members of the Movistar team such as Marc Soler, Imanol Erviti, Carlos Betancur and José Joaquín Rojas. Also in Andorra are professional cyclists from the Michelton-Scott team, previously known as the Orica team. It is not surprising to see many of them train on the roads of Andorra.
Andorra, is a very attractive country for any cyclist and bike lovers, especially in summer, thanks to the geography of the country with numerous mountain passes and cols for cyclists in Andorra, for its roads, for the altitude and the possibility of cycling training in height in Andorra, and for the quality of life.
Andorra, is known among cyclists for the hardness of the many mountain cycling cols and passes in Andorra that you can find, the spectacular nature of the mountain landscapes and the richness of the cultural heritage, especially in Romanesque art.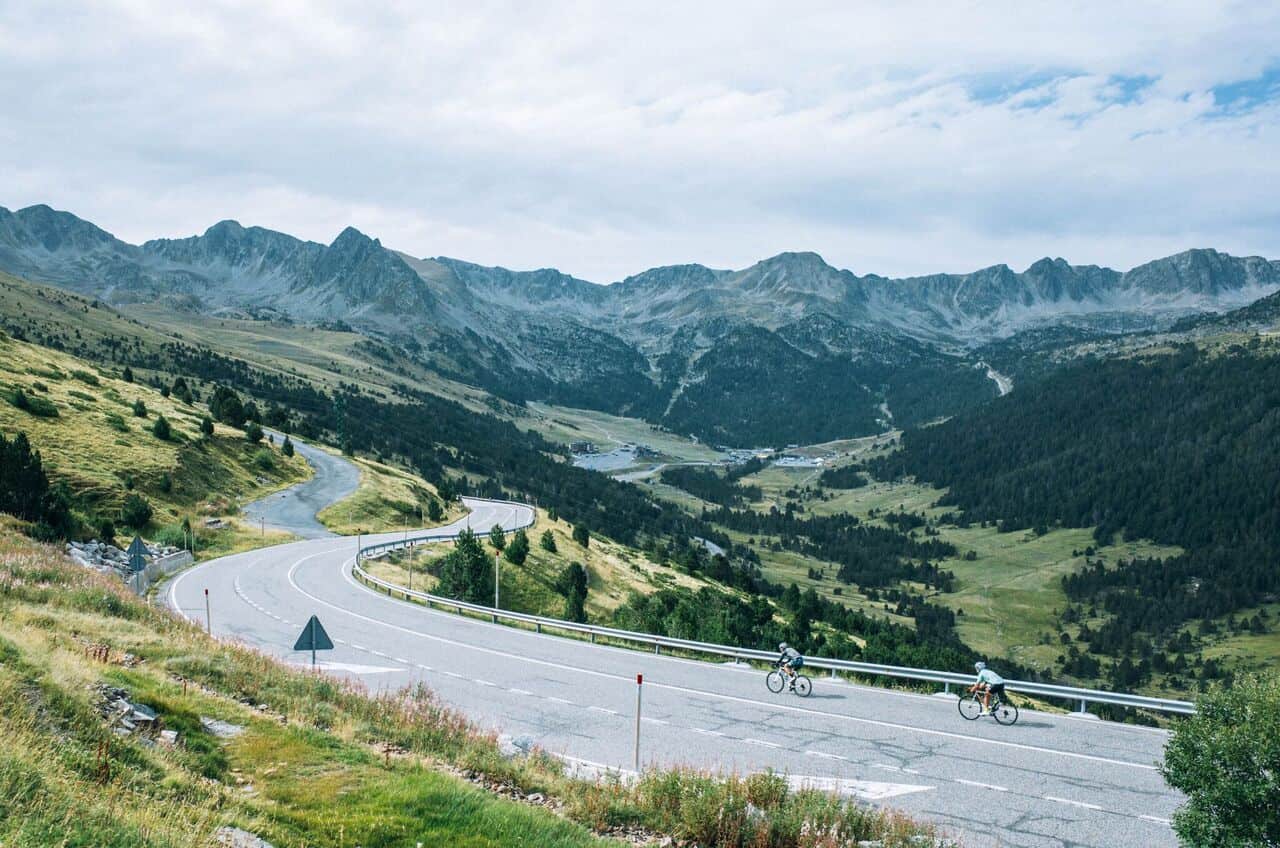 In addition, the Andorran institutions are promoting a lot of cycling in Andorra, improving roads with bike lanes, and signaling all mountain roads for cycling, with information aimed at the cyclist, and also drivers. From there, the institutional campaign: ANDORRA CYCLIST TERRITORY

Many of the Andorran roads are specially designed for cycling, with an asphalt in perfect conditions, equipped with information panels on the characteristics of the cycle route in Andorra. As an image is worth than a thousand words, this video perfectly illustrates how cycling in Andorra is an unforgettable experience:
As you can see, cycling enthusiasts in Andorra are serious. Andorra is a cycling paradise, especially in spring, summer and autumn. Cyclists from all over the world visit our mountain passes, cols and climbs, without a doubt one of the best ways to discover Andorra. Do not miss discover Andorra on a road bike.
Cycling routes in Andorra
In Andorra you will find 21 mountain cols for cycling. It's easy to say … right? Andorra is a cyclist territory. And that's why La Vuelta (spanish professional cycling tour) and Le Tour de France (french professional cycling tour) choose Andorra for some of its queen stages with mountain passes.
Next, we leave you some links with all the information about cycling routes in Andorra so you can plan perfectly your road bike days in Andorra.
ANDORRA CYCLING GUIDE
This is the official cycling guide in Andorra, where you will find each and every one of the possible riding routes in Andorra, with the technical sheet of each cycle route of Andorra indicating the mileage, altitud gained, difficulty, % average gradient in each section, and even curiosities of the route to enjoy the landscape.
Also, include the QR code to download the track. Click here to download the official cycling guide in Andorra.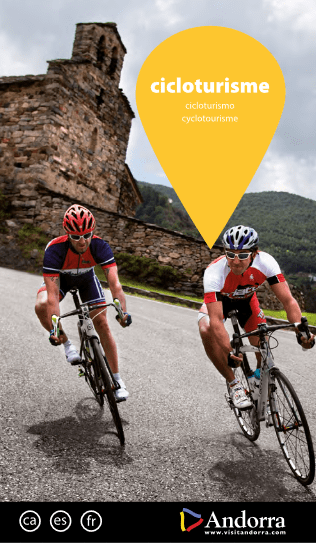 You also can find all the information online, with the technical sheet of the 21 riding routes in Andorra, where you can filter by location for a better planning of your cycling route in Andorra.
Click here to access the official cycling website in Andorra and access the technical sheets of the 21 cycling routes in Andorra, and where you can download the track of each Andorra riding route.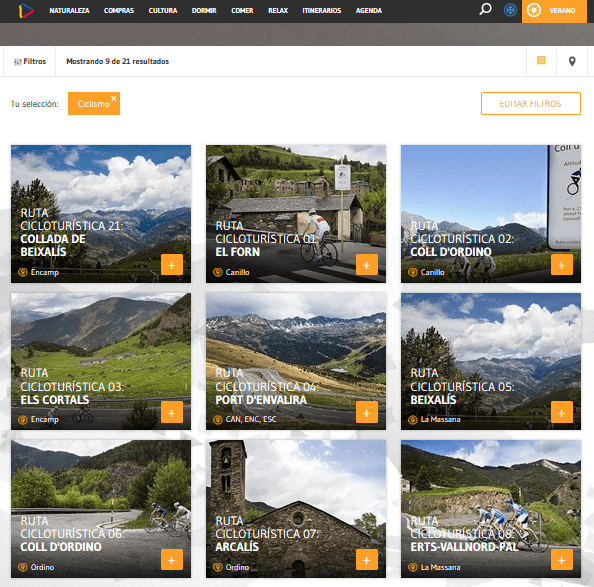 Cycling events in Andorra
Every summer, 3 major cycling events take place in Andorra:
It is a local cycling tour of Andorra, but in 2019 it will reach the 42nd edition. A date that stays true with all cycling fans who want to know Andorra by bike.
Normally it is celebrated the first weekend of July, and has 4 cycling routes in Andorra, from 1 to 4 stars, depending on the difficulty.
The routes range from 27km to 109 km for cyclists of medium high level, to face 4 high mountain cols: Coll de la Rabassa, Coll de la Comella, Collada de Beixalís and Coma d'Arcalís.
Take a look at this beautiful video to get the idea of La Volta als Ports d'Andorra, sure you can not resist to try in the next edition.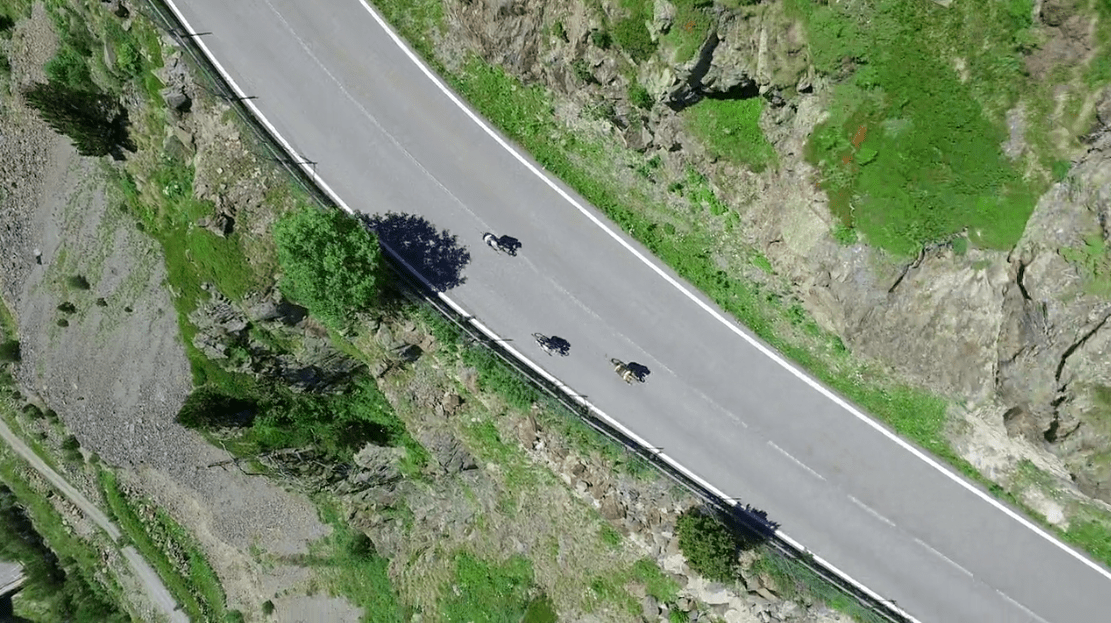 So that every cyclist finds his ideal riding route in Andorra. In this link you can see the 4 routes, with all the technical characteristics and also how to register at La Volta als Ports: https://www.voltaalsports.com/en/
An appointment that has no waste in the cycle world, in Andorra.
Joaquim Rodríguez Oliver, known by all as "Purito", organizes every year "La Purito" in Andorra, the cyclist tour that runs through the main mountain passes and cols of Andorra.
In 2019 "La Purito" will reached the 5th edition, and each year it exceeds the record of attendees from the previous year. This year, registrations were closed to 2,000 participants.
Normally La Purito is celebrated on the first Sunday of August, but in 2020 and 2021, it has unfortunately been canceled due to the Covid-19 pandemic.
La Purito follows the same route as the legendary mountain queen stage of La Vuelta 2015 (spanish professional cycling tour), the eleventh stage, considered by many to be the toughest stage of La Vuelta. That year Purito finished it, but the victory of the stage was taken by Mikel Landa.
Also Purito has considered 3 versions of that stage for "La Purito" in Andorra, to be accessible to all cyclists:
La Purito 5.2. his is the hardest, for the most prepared and the bravest. 145km of cycling in Andorra passing through the Col de Beixalís, Col d'Ordino, La Rabassa, Col de la Gallina, La Comella and ending with the ascent to the Cortals d'Encamp.
La Purito 3.5, de 80km,

for an intermediate level

La Purtio 1.7, de 28km, for beginners
In addition, La Purito Kids is also organized for children between 5 and 14 years old. Check here the different routes of La Purito in Andorra. More information about La Purito and inscriptions here.
Although only 5 editions have been made , La Purito is already a consolidated cycling event in Andorra and one of the most anticipated of the bike calendar.
In 2018, Andorra hosted La Vuelta a España on September the 1st. On September the 1st we could be able to witness the end of the 9th stage of La Vuelta in Andorra, wich was entirely in Andorra.
An essential date in Andorra for cycling enthusiasts, to see in first person the best professional bike riders in the world.
In 2021 the Tour de France will pass through Andorra. On July 11, 2021 Andorra la Vella will be the scene of the end of the 15th stage of the Tour de France 2021. This stage leaves from Ceret (France) and the best cyclists in the world will arrive in Andorra through Pas de la Casa (border between France and Andorra ) to get to Andorra la Vella, passing in front of our house, the Mountain Hostel Tarter.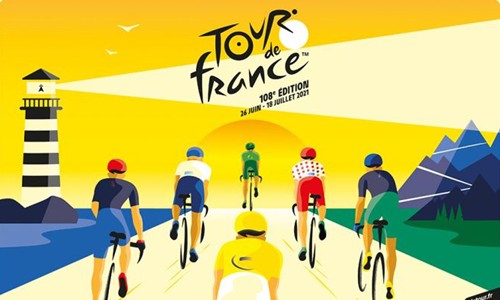 On July 11, the Tour de France arrives in Andorra via Pas de la Casa to Andorra la Vella. The next day, the best cyclists in the world will rest in Andorra, to resume the 16th stage of the Tour on July 13 from Pas de la Casa.
July 12 is the rest day in the Tour de France 2021 and thus we will have the world elite of cycling resting in Andorra. Finally, on July 13, the Tour de France 2021 resumes from Pas de la Casa. We will see the start of the 16th stage of the Tour de France. An event that you cannot miss if you are as much a fan of cycling as we are.
+ INFO at https://visitandorra.com/en/agenda/le-tour/
ACCOMMODATION FOR CYCLISTS IN

ANDORRA
At Mountain Hostel Tarter we are cyclists and cycling fans. And that's why we have all the services a biker needs when he is away from home. Not in vain, we have achieved the bike friendly quality seal, for being the accommodation for cyclists in Andorra. And the pictogram of the Government of Andorra as a hostel specialized in accommodating cyclists.
Obviously, we have all the services that a cyclist needs for his/her bicycle, because we know that your bike is the same or more important than you! At Mountain Hostel Tarter you can use our closed box to store your bicycle while you are not using it, with individual and group padlocks.
You also have at your disposal our workshop space, with basic tools to assemble your bike when you arrive, for simple repairs, or simply to check your bike and leave it ready for the next day. Of course, you have an air pump at your disposal.
If you want to clean it, in our washing space, you can always use pressure washing, and paper to dry the bicycle well after washing.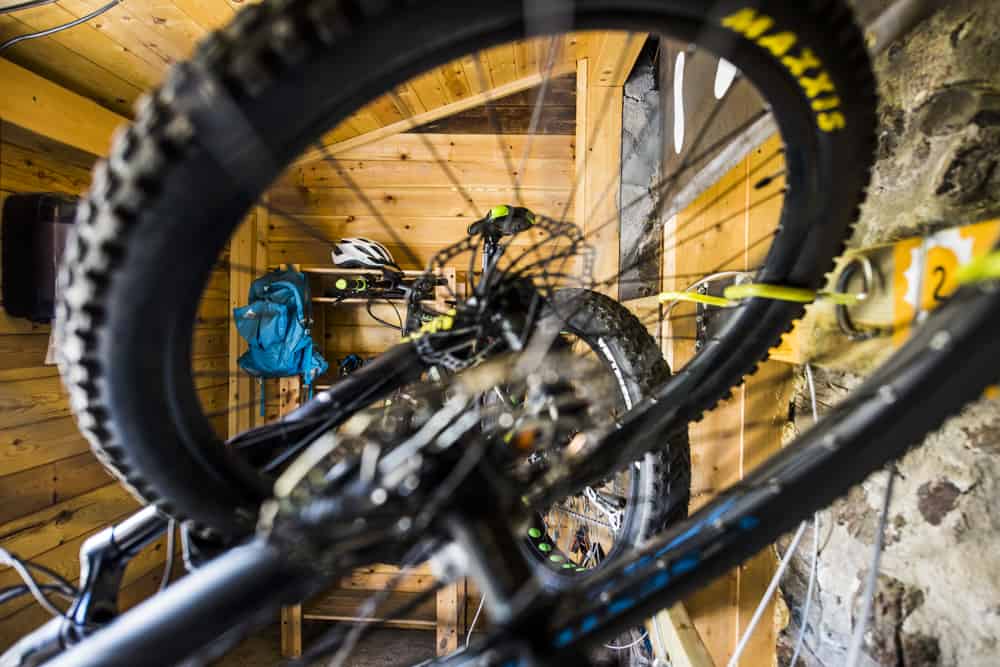 If, on the other hand, you prefer to come without luggage, at Mountain Hostel Tarter we can help you rent a bicycle for your riding days in Andorra. We know all the specialized stores in the country, and we are sure that we will find a bicycle adapted to your needs and expectations, including those on the road.
In Mountain Hostel Tarter you will find all the facilities and services of a 5 star hostel, for cyclists like you.
From group rooms for 4, 5 and 6 people (shared dorms for those who look at the budget), to private double rooms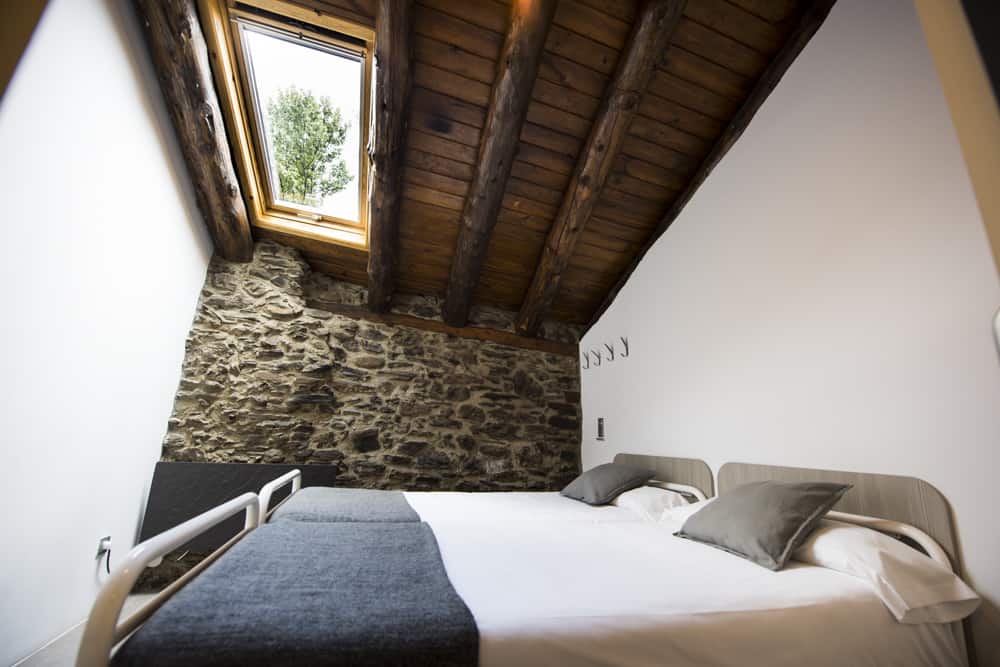 In our large kitchen, open and shared, you can cook what you want, so you can continue with your favorite diet. The kitchen is super equipped, with everything to cook and eat whatever you want and when you want.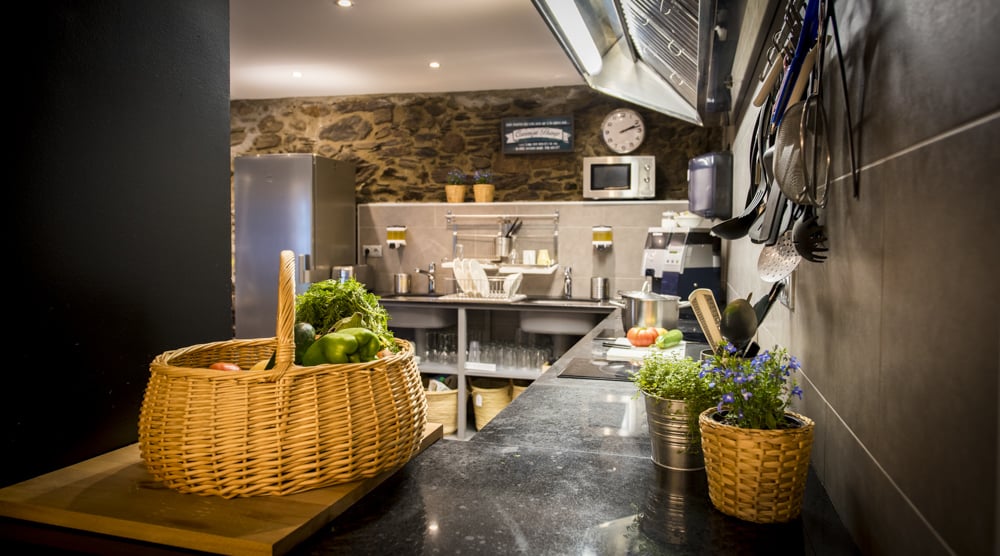 The best? Our outdoor pool-jacuzzi. When you finish your cycling route in Andorra, or your daily training, it is best to relax your muscles in our jacuzzi, with hot water, and with a whirlpool. And with spectacular views, in the mountain.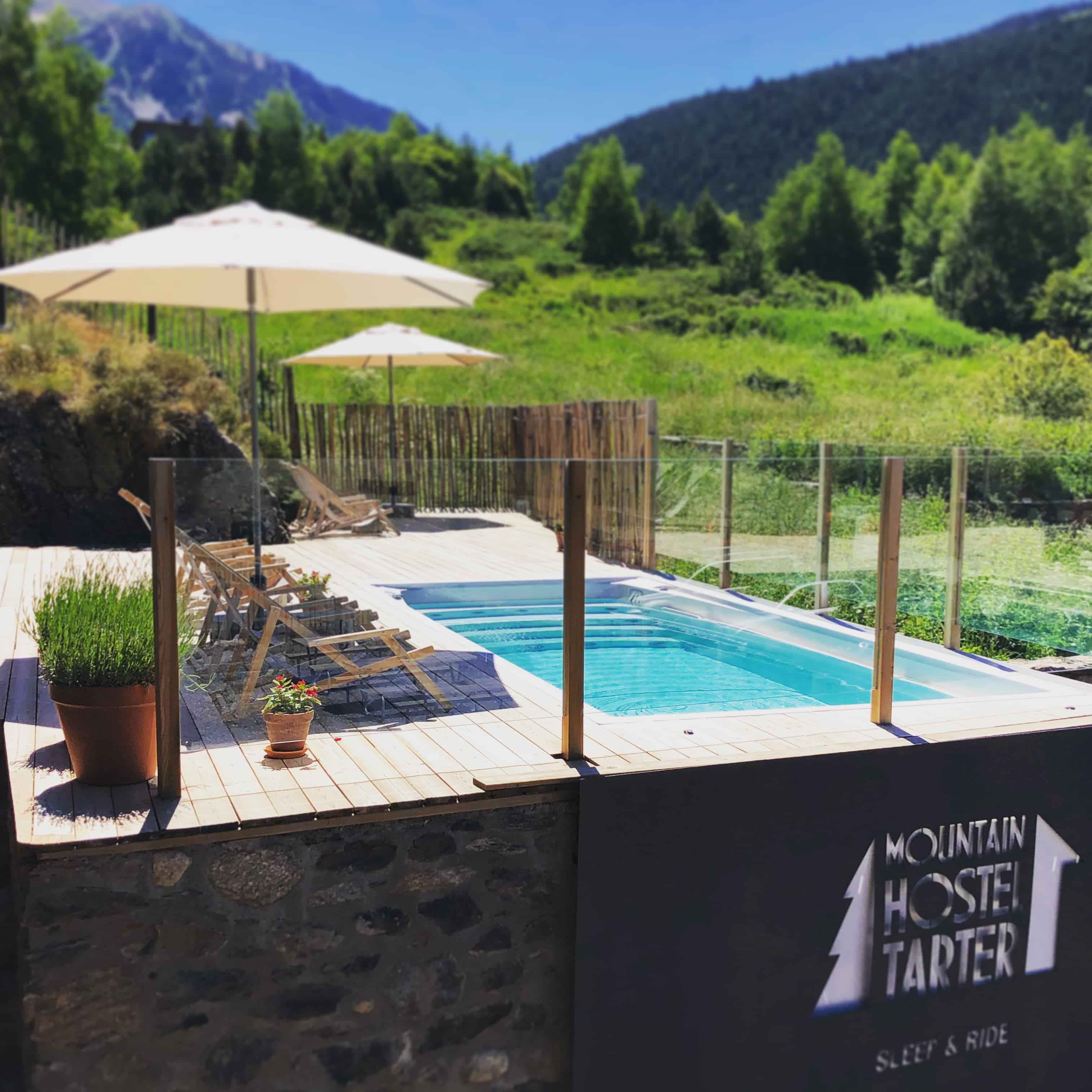 BOOK HERE your bed or room, and if you stay more than 5 nights, you'll have the 10% discount on the total of your reservation.
Are you looking for rent a big house for cyclists in Andorra?
This is your house. You can rent the whole Mountain Hostel Tarter, exclusively for your cyclist group or riding team in Andorra.
So you have the whole house, whole and exclusive, for you and your cycling group. To be able to enjoy all the facilities and services of the Mountain Hostel Tarter exclusively. A rustic and cozy house, in the mountains, in Andorra, 1,750 meters above sea level, with equipped kitchen and outdoor pool-jacuzzi.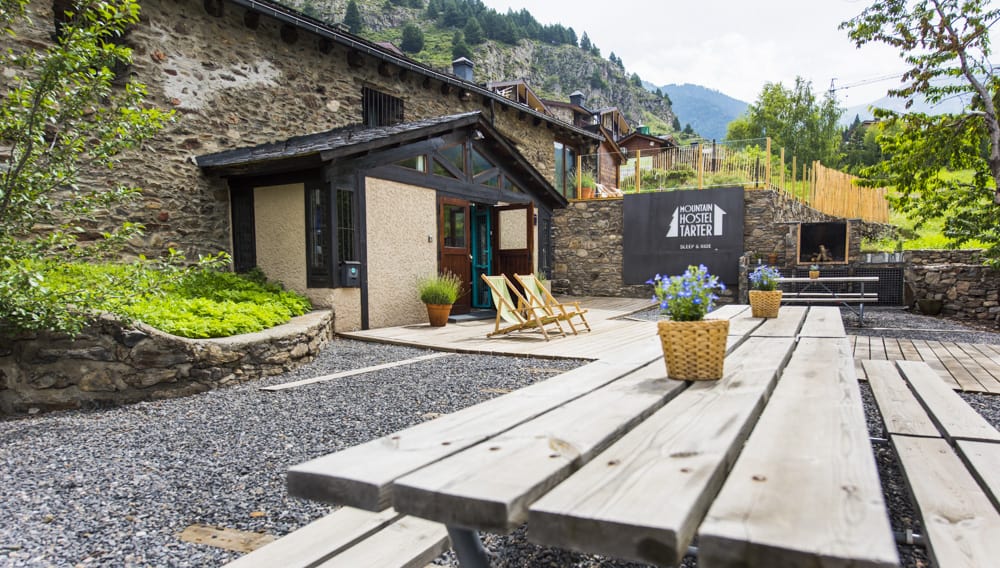 Mountain Hostel Tarter is a borda, a typical mountain house in Andorra, in El Tarter, with more than 200 years old, completely renovated and equipped with all the facilities for a comfortable stay. Take a look at our photo section.
For more + INFO write to us at info@mountainhosteltarter.com