From Mountain Hostel Tarter we invite you to join our e-mtb guided tours to discover the new paths and trails specially designed for e-bike in Grandvalira.
EVERY TUESDAY AND SATURDAY  from 10am to 1pm. ONLY FOR HOSTEL GUESTS.
GRANDVALIRA E-BIKE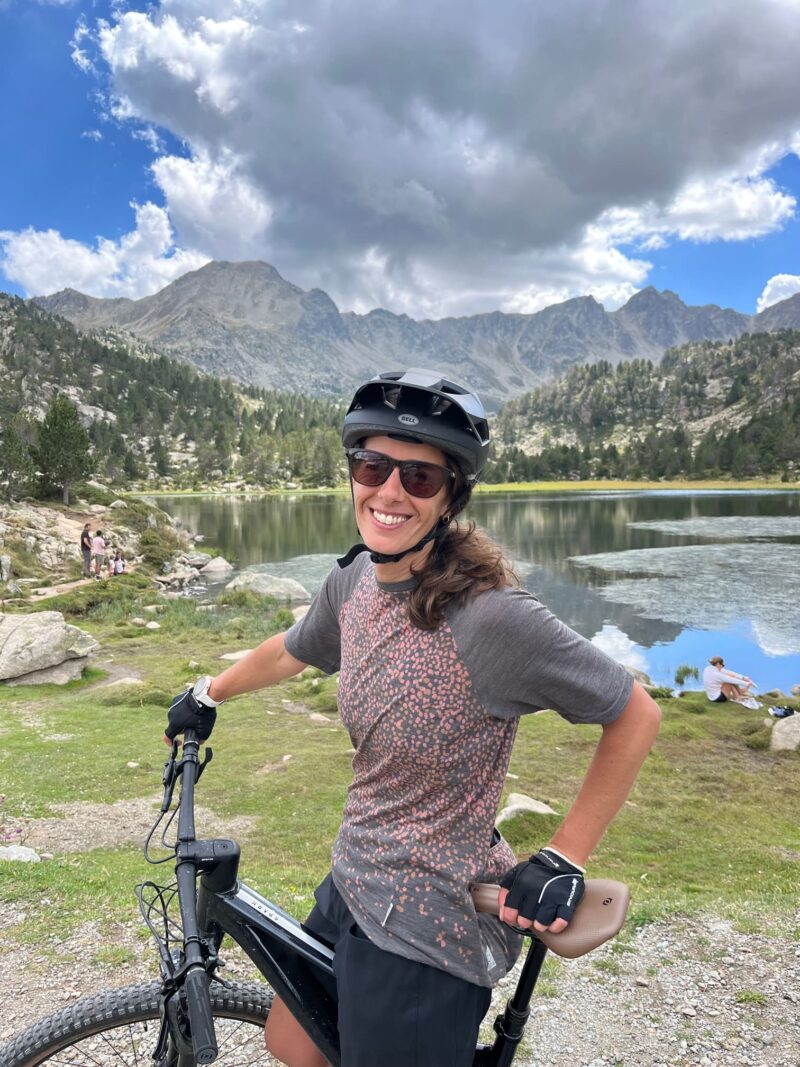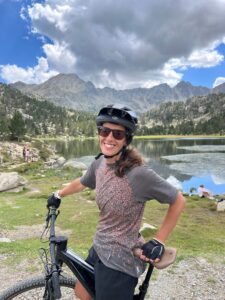 This summer 2023 saw the launch of the Grandvalira E-bike project, offering more than 90km of trails and single tacks. Now we not only enjoy Grandvalira in winter, but also in summer and on e-bike, from Encamp to Pas de la Casa, passing through all the sectors of Grandvalira. And we, as always, leave from the door of the hostel. We love it!
GRANDVALIRA E-BIKE TRAILS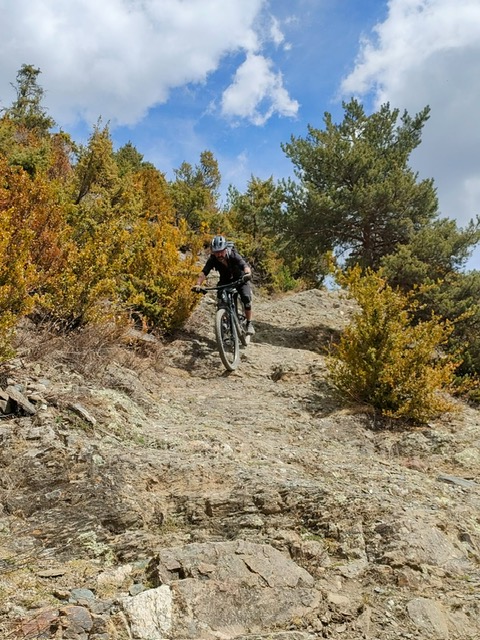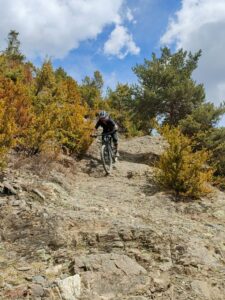 All the e-bike circuits in the Grandvalira resort have been signposted. Most of the circuits are circular, and there are also some more technical descents for more experienced riders. The routes are signposted according to difficulty:
40 km of green circuits, the easiest
30 km of blue circuits, which are a little more difficult
24 km of red and black circuits for the most expert and/or daring riders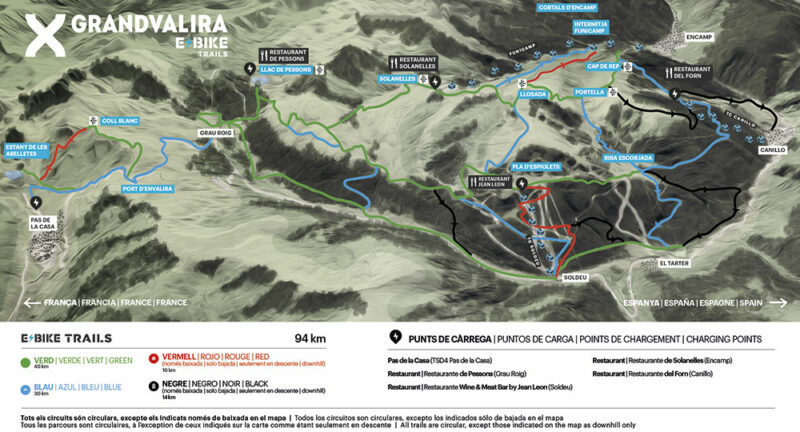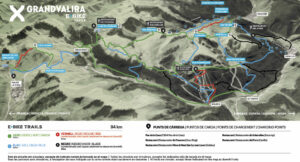 Download the map HERE
HERE you can see the circuits by sector.
CHARGING POINTS at GRANDVALIRA E-BIKE
The circuits are designed for e-bikes, and of course there are also charging points in all sectors. Oh, and also cleaning points with pressurised water, for the bike and for you, if you need it 😉 And also points with tools for basic repairs.
GRANDVALIRA E-BIKE PASS
Access to the resort is free, but if you want to take advantage of the open gondola lifts and save on batteries, there is an e-bike pass that includes 3 gondola lift rides in the Encamp (Funicamp), Canillo and Soldeu sectors. The price is €21.50 for adults and free for children up to 5 years old.
The lifts can be taken from 9am to 4:45pm.
Highly recommended. You can buy your bike pass HERE
WE INVITE YOU TO COME OUT WITH US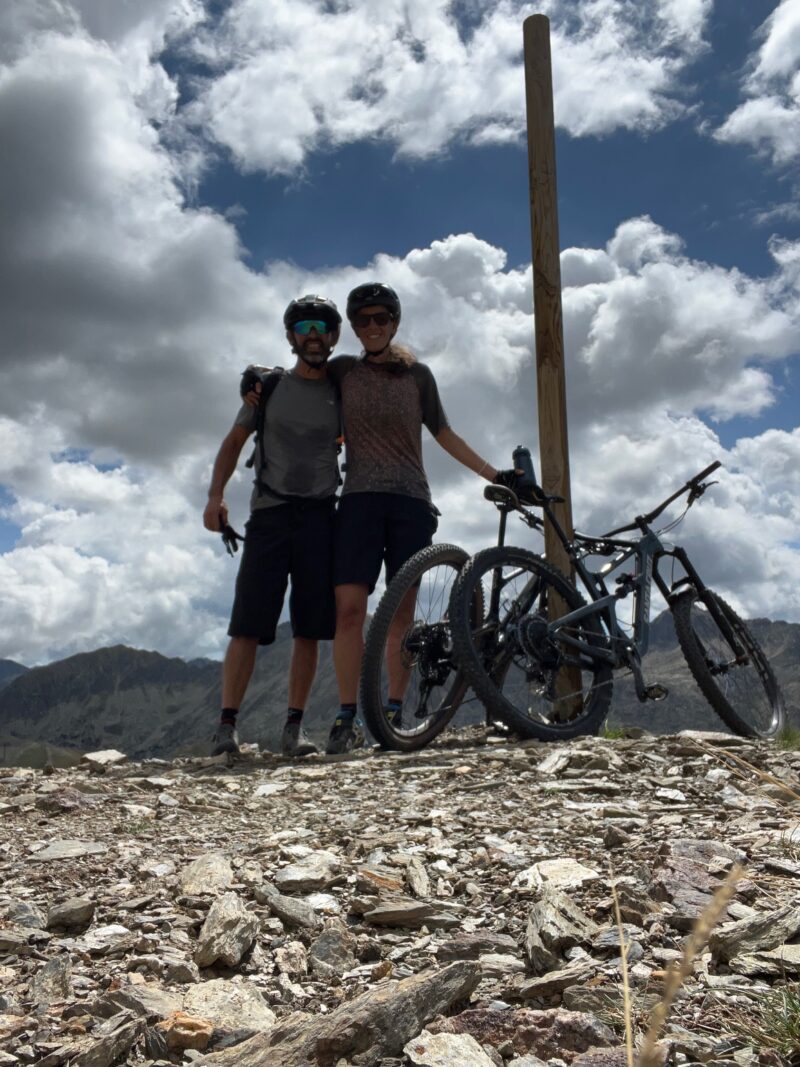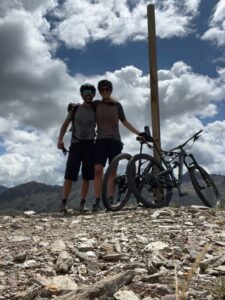 We go for a ride every Tuesday and every Saturday in July and August. From 10am to 1pm to discover these routes and enjoy our mountains in summer.
And we invite you to join our outings. Yes, we invite you. As a guest of the hostel you can join us, free of charge. Just join us on our outings and we will discover our paradise on an e-bike.
You can come with your own e-bike, or we can help you rent one for 59€ for half a day.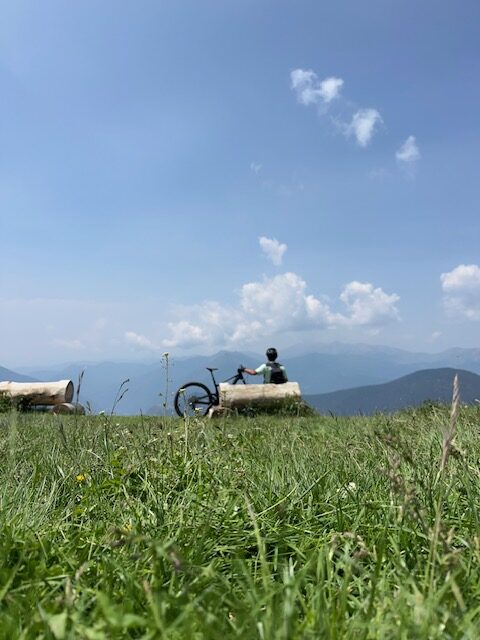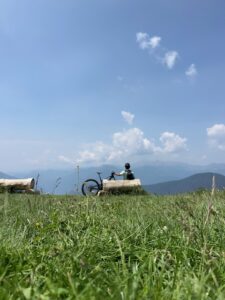 And yes, it is a gift just for you, for staying with us. And it is a gift for us to be able to share our paradise with you.
If you have booked accommodation with us, at MOUNTAIN HOSTEL TARTER, and you want to sign up for our Tuesday or Saturday departures, please send us an email to info@mountainhosteltarter.com at least 48 hours before departure.
If you haven't made a reservation at the hostel yet, you can do it now. BOOK HERE
By the way, if you come with your bike, you know that we have all the free services for bikers and cyclists in Mountain Hostel Tarter; closed box for bikes, pressure wash and basic tools.
See you soon!